The Jesus Lizard, TV on the Radio, and Polvo Limited Edition Color Vinyl
August 04 2023

Available worldwide from the Touch and Go Store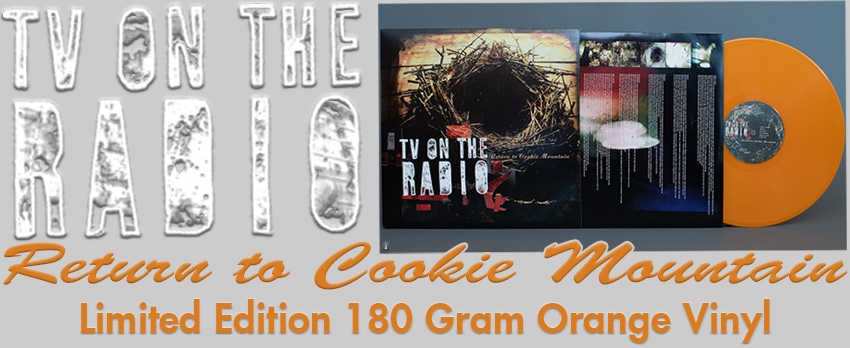 The band's second studio album, Return to Cookie Mountain, is filled with guest appearances from David Bowie, Celebration, Antibalas, Blonde Redhead, and Yeah Yeah Yeahs' Nick Zinner. 
Remastered by Steve Albini and Bob Weston in 2009, this reissue includes a full album download plus five bonus tracks. This 180 gram vinyl is packaged in a deluxe gatefold jacket with 12"x24" poster insert, which includes extensive liner notes, art and photos 


POLVO: Spotify / Apple Music

Many of your favorite Touch and Go/Quarterstick releases are currently in stock in our webstore! Find albums from Blonde Redhead, Negative Approach, TV on the Radio, Big Black, Don Caballero, The Fix, Calexico, Rachel's, CocoRosie, Shellac, and more including special Limited Edition vinyl pressings.
Shop for Touch and Go Releases and Apparel

Touch and Go Records
www.touchandgorecords.com

follow us
Facebook
Twitter
Instagram 
New Limited Edition Color Vinyl from The Jesus Lizard, TV on the Radio, and Polvo